1.

How to use Verify My Trade

Verify my Trade is easy to use and offers three main ways for traders to check their execution:
A plugin for MT4/MT5 that allows you to do bulk lookups
Single Trade Look Ups via our website
Bulk Trade Looks Ups via our website
If you are using MT4/MT5, our plugin is easy to use and will give you the same information as a bulk report.
Single trade lookups are useful when you just want to check the execution quality of a single execution but to get the full picture of your broker's trade execution it's much better to use bulk lookups. In isolation, a single execution won't reveal how good or bad your broker's execution actually is.
If you are using MT4, Verify My Trade can read the standard MT4 report making it very simple to check your broker's execution.
2.

Single Trade Look Ups

Once logged into Verify My Trade, click on the Single Trade Lookup button: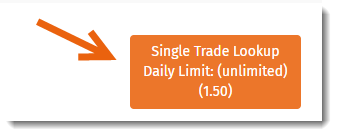 Then enter your execution details:

You can find this information in many places, such as emailed reports or inside your trading platform. You will then be shown a single Trade Analysis report for that execution: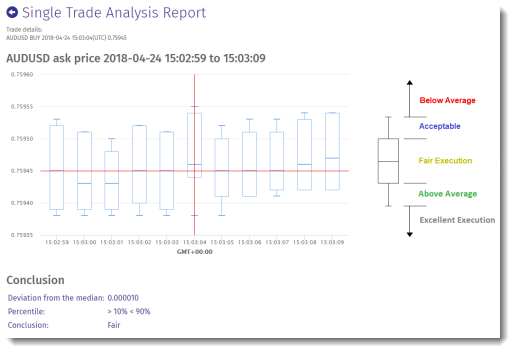 3.

MT4 Bulk Trade Lookups

Once logged into Verify My Trade, click on the Bulk Trade LookUp button: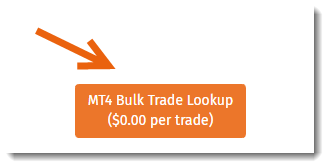 You'll then need to choose the time zone of your MT4 report, then click on Choose to select the MT4 report on your machine. You'll then be shown results like below: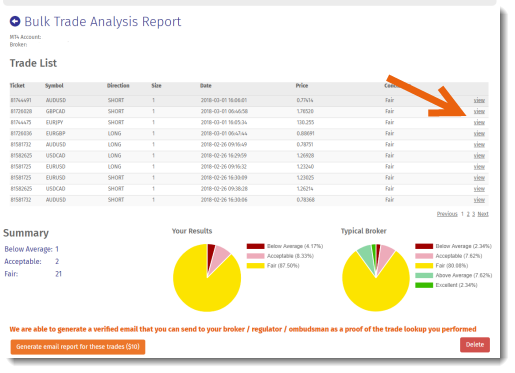 You can also view each individual execution, by clicking on the view label. This is very useful for seeing the raw details execution, especially if you are looking to see why you got a below average execution.
4.

How to get your MT4 Report

Start MT4, and it is in the terminal tab at the bottom, click on Account History:

Then Right Click, and select Save As Report: Note: This menu also has the options such as All History and Custom Period that will allow you to choose specific time periods if you wish. As a default, only the last month's work of trades will be exported.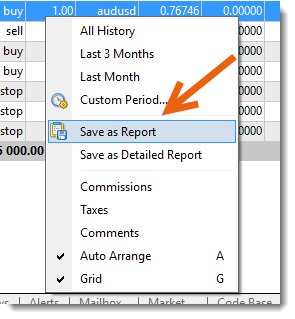 Log into Verify My Trade, and in the console, click on MT4 Bulk Trade Lookup: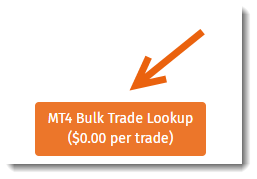 You will now be asked to choose the timezone of the report, then select the MT4 report you have just saved: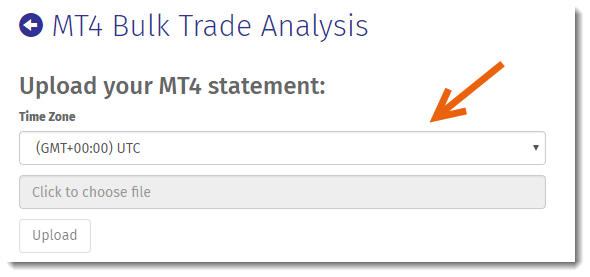 5.

Getting your Brokers Server Time from MT4

It is extremely important to choose the correct timezone for your single trade lookup or MT4 bulk trade lookup, otherwise the results shown by VMT will be wrong.

The easiest way to get your broker's Server time is to use MT4 Market Watch Tab: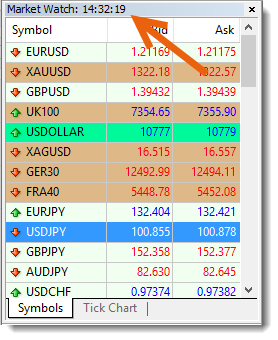 You can then use the following site to work out the time zone:
6.

Download and Install the MT4/MT5 Plugin

The MT4/5 plugin will automate the process of uploading your trade executions to Verify My Trade making it very quick to check the quality of pricing from your broker. The plugin will ask for your email address and we'll send you your report a few seconds later. You can rerun the plugin any time to check for new executions. Note: We update our data once every 24 hours so your report may be missing recent transactions, if this is the case, just re-run the following day.

To download the plugin, click on the link below:

Once downloaded, double-click on the file to start the installation process: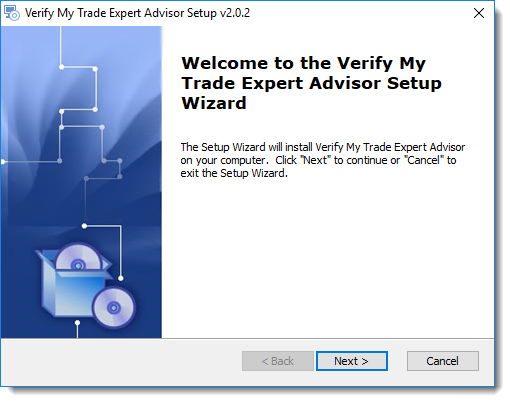 You will need to accept our Terms and Conditions: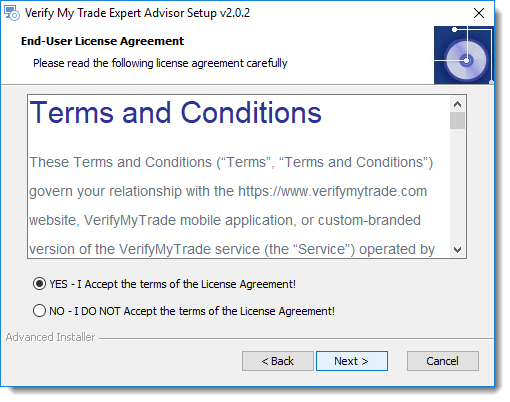 You will then be asked to chose your MT4 platforms to install the plugin. If you have multiple versions of MT4 installed on your machine you can choose which MT4 platforms to install to.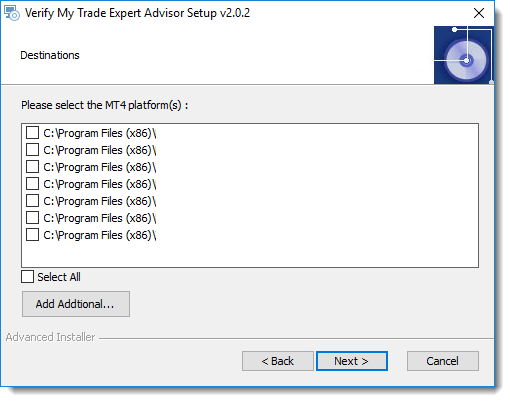 Your MT4 terminal will need to be shut down before the plugin can be installed.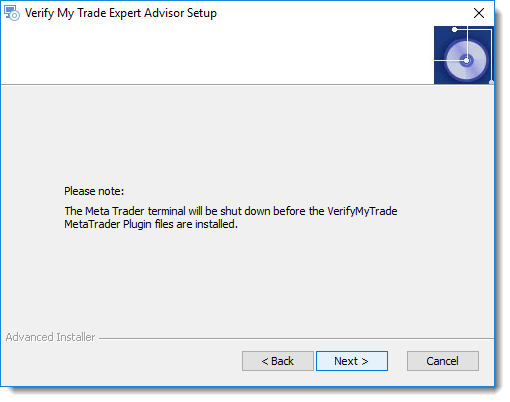 The final step, click Install: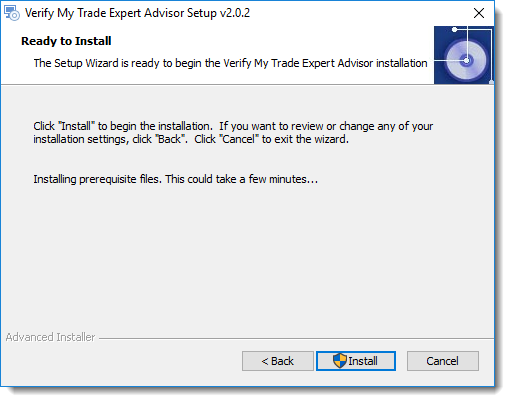 7.

Using the MT4/MT5 plugin

Once installed, restart MT4. You will then see the VMT plugin under Expert Advisors:
To run the plugin, simply double click on it or drag it onto a chart. Any symbol will work. You will then be shown this screen, then click OK.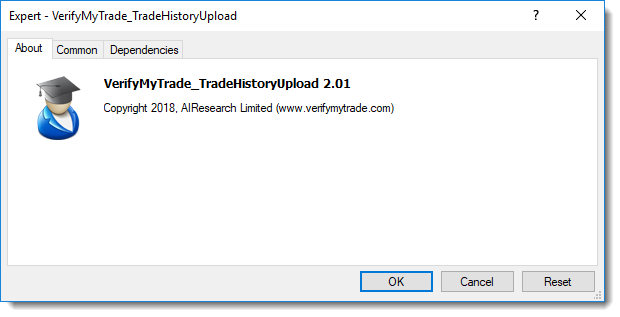 You will then have the window below. Simply type in your email address, then Click OK, and we will send you an email of your report. If you are new to Verify My Trade we will also email you login details so you can log into the Verify My Trade website and view your report online. You can run the plugin as many times as you want!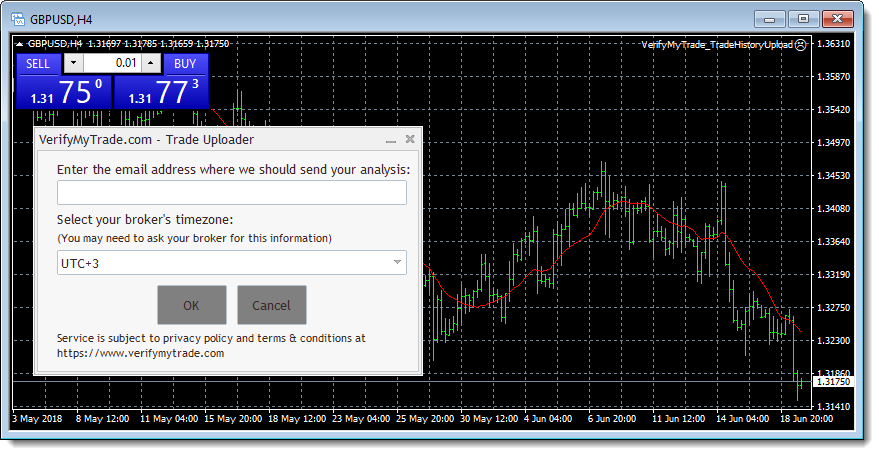 Important: It is crucial that we use the correct timezone on your report otherwise the results will be wrong. We do our best to make sure this is correct in the form above. In most cases, this will be correct timezone, but you can change the timezone if this is wrong.